Filipinos who want to check the number of their SSS contributions online, here's a quick step by step guide to help you do so. Filipinos, it is good to have a Social Security System (SSS) account as a means of saving for the future. The system also offers insurance, loans, and other benefits. Hence, it is important to keep track of contributions by going to the nearest SSS branch and verifying your transactions.
However, going to an SSS branch is not always a possibility, especially if you are working abroad. Fortunately, there is now a way to view your contributions online. Read on to know how you can check your SSS contributions anytime, anywhere.
Step-by-Step Guide to Checking SSS Contributions Online
2. Sign up for a Member Account. Be ready with your SSS number, the receipt of your last SSS contribution / payment, and your personal information (name, date of birth, address, etc.).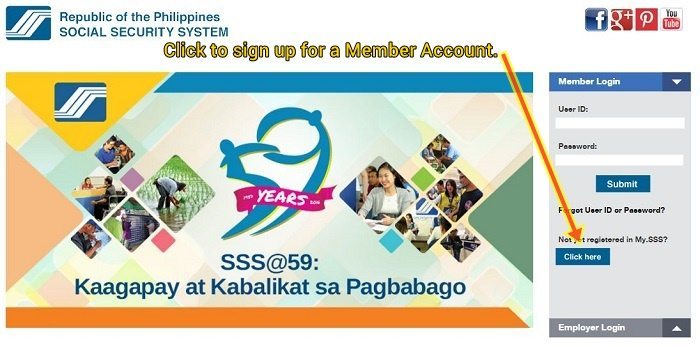 3. Fill up all the required fields as shown below. This is the first phase of the registration process. Don't forget to double check your details before clicking "submit."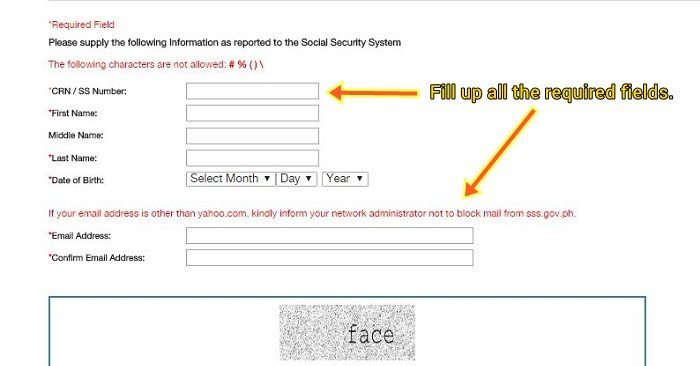 4. You will receive an email from SSS. Click on the link provided to proceed to the second phase of your registration.
5. Fill up all the required fields as shown below.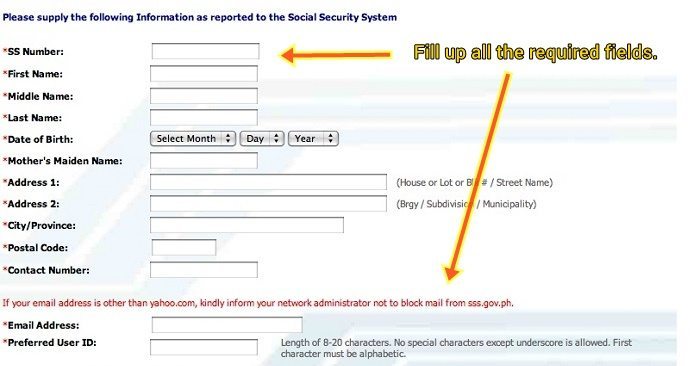 6. There is a question that asks if you are a pensioner. Click "No." Indicate the type of membership you have (e.g. overseas contract worker). Then, when you reach the SBR No. / OTC box, take note that:
If you paid through the bank, enter the 6-digit Special Bank Receipt (SBR) number.
If you paid over-the-counter (OTC) at an SSS branch, enter the 8-digit number following the T# (e.g. T#16000076).
If you paid through an SM Bayad Center, Western Union, Remittance Center or I-Remit, enter the 6-digit OTC Validation Number.
If you paid through Auto-debit Arrangement (ADA), enter 6 zeroes (000000).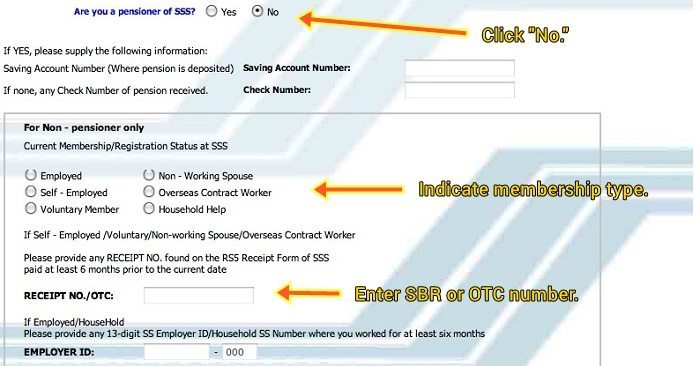 Make sure that all your details are correct. Don't forget to check "I accept the Terms and Conditions" at the bottom before you proceed.
7. You will receive another email from SSS saying, "You have successfully registered in the SSS Website." Congratulations! The message will also contain your username and password, which you can use to log in to the SSS website.
8. Log into your SSS account by entering your username and password. Once you are logged in, hover over "E-SERVICES"then click "Inquiry."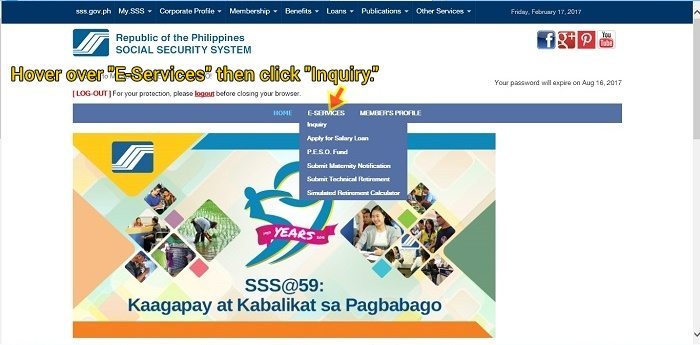 9. You will be directed to "Employee Static Information." Hover over "Member Info" then click "Actual Premiums" to view your monthly contributions. You can now check all your SSS contributions from the beginning up to your most recent payment.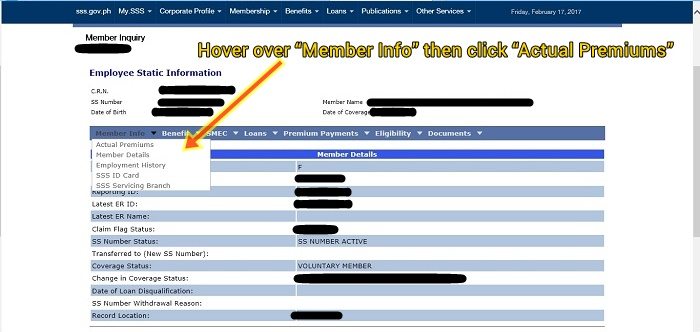 Here's a sample screenshot of the number of contributions and their corresponding months.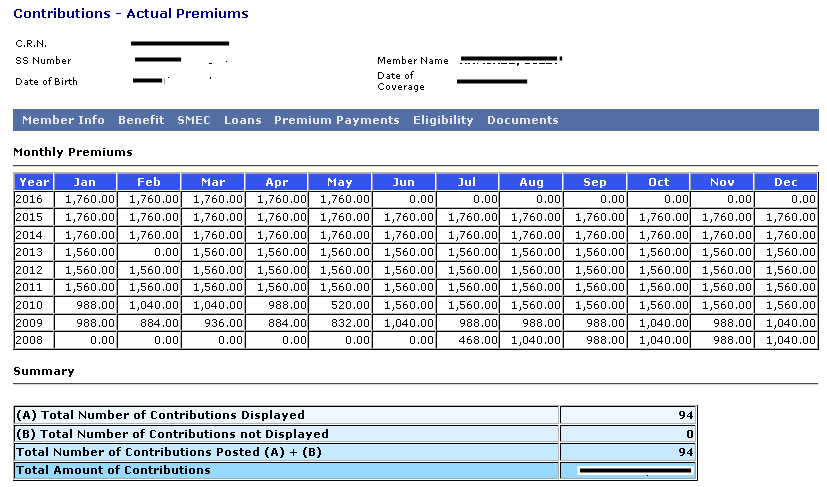 ———————————————————-
Tips and Reminders:
Keep a copy of your SSS username and password so that you won't forget them!
Your SSS password will expire after 90 days, so make sure that you change it every now then.
If you logged into your SSS account using a public computer or in an Internet cafe, make sure that you log out properly before closing the browser.
By logging into your SSS account regularly, you can make sure that all your contributions are recorded and accounted for. This saves you from having problems when you apply for a loan, benefit, or your pension in the future.